WENT HOME TO CALICUT AFTER NEARLY THREE YEARS ..
STAYED FOR TWO WEEKS -
YES -- PARADISE RE-VISITED .
DRANK CLEAN WELL WATER..
BREATHED FRESH AIR.
ATE ORGANIC FOOD.
LISTENED TO SOUNDS OF SILENCE , TWITTER OF BIRDS , NEARBY TEMPLE CHANTS
SAW THEM SQUIRRELS AND HONEY BEES.
WORE MY TRADITIONAL WHITE MUNDU WITH PRIDE ..
BELOW PICTURES ARE OF MY BUNGALOW AKASH GANGA .
.
BELOW: CM OF KERALA ATHEIST COMMIE PINARAYI VIJAYAN LEARNT THE HARD WAY THAT MARX IDEOLOGY IS DEAD.. HE TRIED TO KILL SABARIMALA PILGRIMAGE. HIS ALL INDIA PARTY WAS REDUCED TO COMMUNST PARTY OF AALAPUZHA.. TEE HEEEEE....
BELOW, A LEELA OF CONSCIOUSNESS
.
.BELOW: YES, KERALA IS THE LAP OF NATURE... THE RICHEST LAND WHICH RULED THE WHOLE PLANET AND CIVILISED IT , BEFORE 7000 BC.. WE ONLY GAVE , NEVER TOOK.
BELOW: IF SUPREME COURT HAD THEIR WAY
INDIA WILL BE SUCH A SECULAR NATION SOON.
CAT AJIT VADAKAYIL
..
FOR MENU- CONTENTS CLICK ON LINK BELOW-
https://captajitvadakayil.in/2022/03/04/menu-contents-page-of-entire-wordpress-posts-of-capt-ajit-vadakayil-2/

Mohit HandaMarch 5, 2022 at 11:10 PM
All Readers,

Vadakayil Kalki Army Caps are now available for Pre-Order now.

https://www.vadakayilbravoproject.com/product-page/vadakayil-kalki-army-cap-black
https://www.vadakayilbravoproject.com/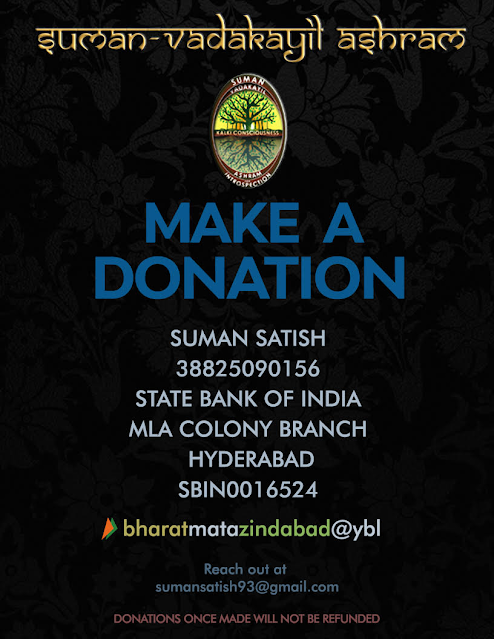 https://docs.google.com/spreadsheets/d/1U9bF6czrwOB-wCGr-_QIXqBKVpQfy_mQa-plodkUMI8/edit#gid=0
COLLECTIONS HVE CROSSED 25.8 LAKHS .. WE WANT TO OWN OUR ASHRAM, PAYING MONTHLY RENT AND RENT FOR COURSE PARTICIPANTS ( PER BED ) DRAINS OUR FINANCES. WE CANNOT ALLOW OURSELVES TO BE A POTTED PLANT.. WE ARE THE MIGHTY BANYAN TREE..
NEW KALKI ARMY RANKINGS AS ON 31ST MAY 2022
################
FIELD MARSHALL AJIT VADAKAYIL
GENERAL MOHIT HANDA (IN CHARGE OF VADAKAYIL PROJECT ALPHA / BRAVO )
BRIG JAI SUMAN SATISH ( IN CHARGE OF " SUMAN-VADAKAYIL ASHRAM OF KALKI CONSCIOUSNESS " )
COL JAI JAYASHREE NARAYAN PILLAI
COL SHIVOHAM
LT COL SHEKHAR SHARMA
LT COL ES MANIAN
MAJOR RAKESH SIVAN
MAJOR SWAPNIL PANCHAL
CAPT ANISH BHANDARKAR
CAPT V KEDARESH
CAPT JAI- SHIVANYA
LIEUTENANT KALYANA KRISHNAN
LIEUTENANT DHARMESH SALIAN
BELOW: SUMAN PLAYED WITH DOLLS TILL THE AGE OF 16 .. SHE STOPPED BECAUSE HER CLASSMATES MADE FUN OF HER..
TODAY SHE IS THE FACE OF BHARATMATA.. SHE IS GULLIBLE NO MORE.. SHE HAS SUFFERED ENOUGH
BELOW: THIS IS BHARATMATA'S TIARA