BELOW: WE CARE , SERVE AND PROTECT - WITH HONOUR !
TO FEEL FOR THE SENTIMENTS OF HAJ PILGRIMS, IT IS BETTER TO HAVE POLICE OF ISLAMIC FAITH INSIDE THE COMPLEX..
DOES ANYBODY THINK A WHITE JEW WILL DO A BETTER JOB ?
SEVERAL ATTEMPTS HAVE BEEN MADE IN THE PAST TO DESTROY THE SABARIMALA SHRINE BY FOREIGN FUNDED CHRISTIAN NGOs..
AS LONG AS SABARIMALA PILGRIMAGE IS THERE , LOW CASTE POOR VULNERABE HINDUS CANNOT BE CONVERTED TO CHRISTIANITY.
Commie Govt of Pinarayi Vijayan illegally and secretly published a Gazette ( low profile advertisement which they thought will be un-noticed ) allowing Non Hindus to be employed in Hindu Devaswom Board .

It did not matter to the Kerala Pinarayi Vijayan Commie Govt that NO hindu will be accepted in Churches , Mosques and Fire temples .

It is all about the enormous money which pours into Sabarimala . Today atheists and Christians with Hindu names draw handsome pensions and bonuses -- all this is poor Hindu pilgrims money.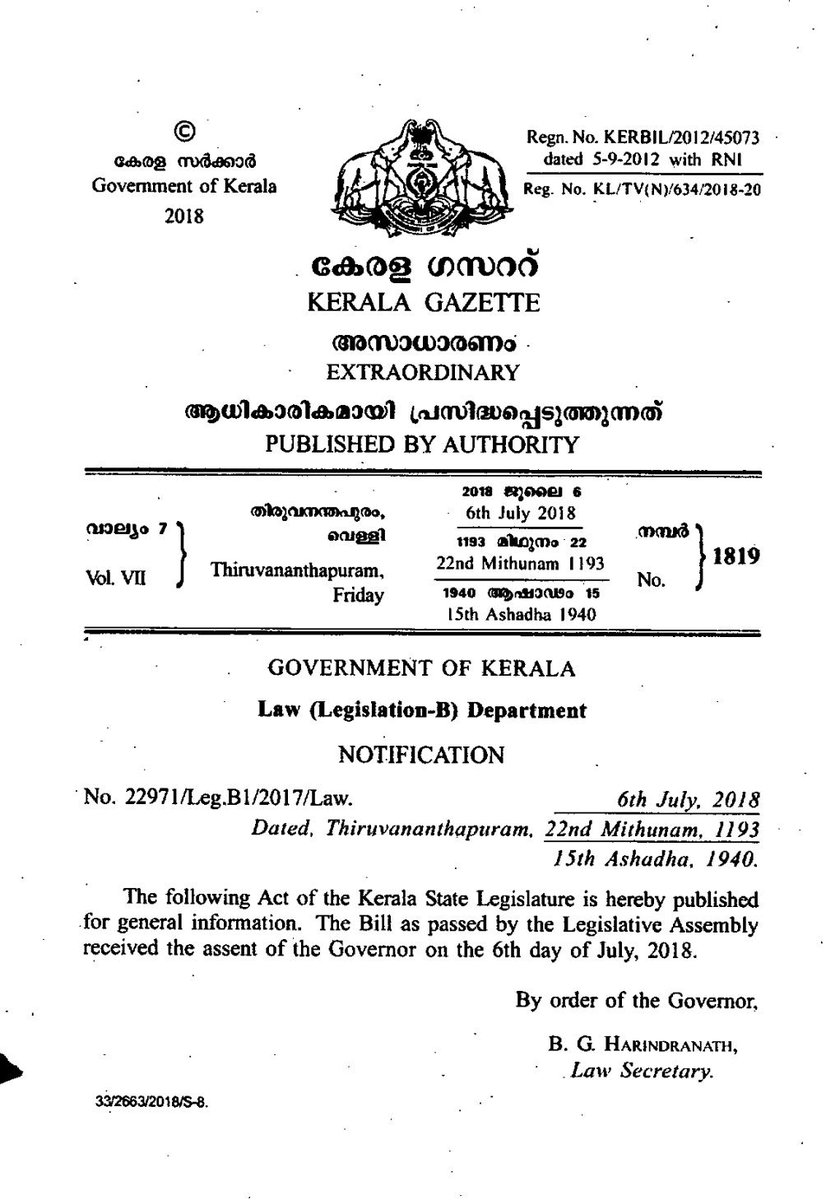 The torching of Sabarimala temple happened on 16th June 1950.. . The IDOL of Ayyappa was hacked by an axe..
TODAY THE DEVASWOM BOARD IS CONTROLLED BY COMMIE AND CHRISTIANS ( WITH HINDU NAMES )..
The Commie Kerala Govt secretly amended the sub-section (2) of Section 29 of the Travancore-Cochin Hindu Religious Institutions Act (1950).
The section had made it mandatory that only Hindus could be appointed on the Travancore Devaswom Boards (TDB).. The Indian Judiciary and Modi govt ( controlled by DEEP STATE in Israel ) are all in cahoots.

THE ULTIMATE TARGET IS THE ENORMOUS FORTUNE IN GOLD INSIDE THE VAULTS OF PADMANABHASWAMY TEMPLE.




Travancore Devaswom Board chief A Padma Kumar is a ATHEIST COMMIE CPM leader. Media and Judiciary are in cahoots.
The previous Devaswom Board chief ( Gopalakrishnan -- a good Hindu) has told on TV two days ago that there was more than 1200 crores balance when he handed over charge..

Despite this fortune there is no facility for a pilgrim even to go for a shit .
BELOW: OLD MEN WHO ARE USED TO PEEING EVERY THREE HOURS DONT DRINK WATER AND STAND LIKE THIS FOR 16-18 HOURS ON AN AVERAGE.
BELOW: REAL WOMENs EMPOWERMENT- WOMEN TAKE TO STREETS IN KERALA CHANTING " WE ARE HAPPY TO WAIT TILL MENOPAUSE , WE DONT NEED JUDICIARY HELP TO SAVE US "

WE WANT A PROPER TRANSPARENT AUDIT BY THE CENTRAL GOVT..
I GIVE MY ELEVENTH DEEKSHA HEREWITH..
ALL THOSE WHO OPPOSED ENTRY OF MENSTRUATING AGE WOMEN INTO SABARIMALA WILL BE AFFECTED POSITIVELY BY THIS DEEKSHA..
ENOUGH CONSCIOUSNESS IS BEING CHARGED INTO YOU , FOR A ONE ASTRAL LAYER JUMP FOR YOUR SOULS AFTER DEATH - THE MAXIMUM LIMIT BEING SIXTH ASTRAL LAYER. YOUR SOULS NOW HAVE AN INCREASE IN FREQUENCY..
ALL PEOPLE WHO WANTED ILL FOR SABARIMALA –THEIR SOULS WILL REMAIN TRAPPED ON PLANET EARTH AFTER DEATH — TO BE LOST AND MISERABLE FOREVER ..
WARNING: MY DETRACTORS MUST NOT DARE TO USE THIS DEEKSHA.. IT WILL HAVE REVERSE EFFECT EVEN IF THE HAD WISHED WELL FOR SABARIMALA.
81789478925
UTTER THE NUMBER AND END WITH " HARI OM "
THIS IS ATHARVA VEDA SRUTI ( ISOTOPE MAGIC ).
capt ajit vadakayil
..
CAPT AJIT VADAKAYIL
..